Visor Light Videos
Visor lights are some of the most practical lights we sell. They are also customer favorites because they are so quick and easy to install. Even though they are just the length of the visor, they produce phenomenal light for their size. Just look at the videos we've been sent, and you can see for yourself what all the praise is about. The Eagle Eye is one of our most popular models because it's small, powerful and multi-purpose. This type of light is secured to the visor with clips. Pull down the visor, and you've got fully functional, high intensity lights, then flip them up and they are out of sight. They are perfect for surveillance and undercover work and are equally perfect for volunteer first responders who want professional lights that are not permanently mounted. The videos in this section show how good a visor light bar looks and how bright they shine at the top of the windshield.
Visor Lights
Chevy Malibu Fire POV
Front Windshield - LED Stealth Commander Visor Light w/ Takedowns. License Plate - Echo 48 Surface Mounts. Both from Extreme Tactical Dynamics.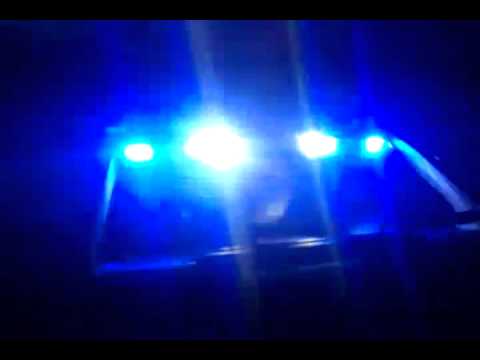 Visor Lights
LED Stealth Commander from Extreme Tactical Dynamics
Just a quick video of the new LED Stealth Commander light I got from ETD...
Visor Lights
EXTREME TACTICAL DYNAMICS
Final Light Install on 2005 Chevy Impala Private Duty Car with EXTREME TACTICAL DYNAMICS EMERGANCY LIGHTS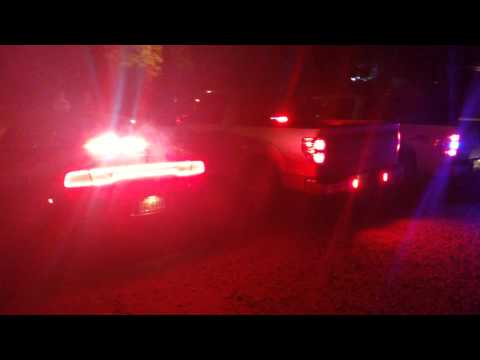 Visor Lights
POV LIGHTS
4 VOL. Firefighters POV Left to right from the front Chevy 1500, Chevy 1500, F150, & Dodge Charger RT
Visor Lights
XJ POV Blue Lights
Stealth 3 and hideaways in front, Take downs are activated in video. TIR traffic adviser and hideaways in back
Visor Lights
POV Avalanche 7-5-11
This video was uploaded from an Android phone. My 2007 Chevy Avalanche POV 2 Whelen slim misers Strobesnmore E48 Extreme Tactical Dynamics Stealth commander Strobesnmore Strobe pack 6
Visor Lights
Light setup on the Tahoe
Light setup on the Tahoe..extreme tactical dynamics stealth 6 visor lights with grill lights. Pilot ""runway"" lights mounted on the roof rack. Multi-color arrow-stick in the rear. Also, not light related, a Wolo the chief air horn mounted under the hood, heard at the beginning of the video.