Posted by Extreme Tactical Dynamics on Jun 29th 2019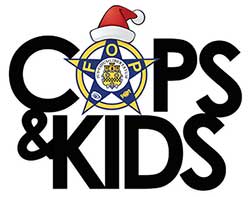 Youth--Police Departments--Communities all benefit from a well organized, successfully run youth mentoring program for not only high-risk teens and pre-teens, but for all age minors in a community. There are numerous types of methods that fall into the mentoring category from a 24 hour intensive interaction like R.I.S.K. of Columbia, South Carolina to programs that span several weeks, months, and even years. What they all have in common is that they build trust, give a young person confidence, and offer one-on-one support to kids who could find themselves in difficult situations on the streets or even in their homes; youngsters have someone to turn to.
When schools, social services, and city recreation centers make it a top priority to Identify who could be on their way to serious trouble and divert them into a mentoring plan, the positive results can last a lifetime.
Kids At Risk
In today's society, unfortunately, children face many difficulties in their young lives, negative influences are often more abundant than positive ones. Teens and pre-teens could be 'at-risk' in so many areas that various agencies and school staff are taught 'to spot' potential problems as part of their trainings. Identifying a kid 'at risk' is not always as clear cut as we'd like to believe because the question can always be asked: "At-risk of what happening?" But in the case of police mentoring, the term is used to describe teens and pre-teens who have had run-ins with 'the law,' been truant, violent, and chronically caused a lot of trouble in school, at home, or out on the streets.
These adolescents (or younger) could be right at the threshold of a juvenile detention center or their negative behavior could just be starting to develop. Catching problems early is the very best way to turn troubled youth around, of course. There could be enough diverse mentoring methods around that kids at all levels of dysfunction should be able to be helped before they stand in front of a judge...if ALL schools and police departments were committed to this endeavor.
Successful Mentoring Programs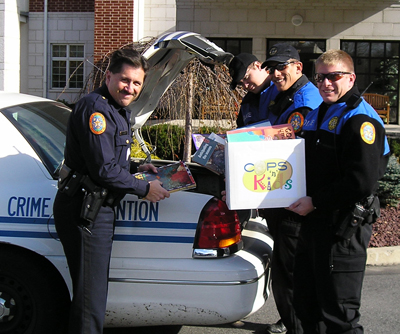 In order to ensure successful mentoring, an initial strategic policy must be devised by those involved in the setup, that means developing a written policy and guidelines, which include measuring tools to assess its merits. Those involved must be fully accountable and committed to the positive outcome of the program, realizing that it is beyond their daily routine and work load. Finally, funding must be secured and guaranteed by private donations and sponsors for the duration of the commitment, so that children who are counting on participation with the officers are not abandoned, thus becoming even more disillusioned by the cancellation of activities.
Agencies and organizations like the DOJ, the IACP, and Coalition of Juvenile Justice have conducted surveys, compiled data, developed assessment tools, and devised plans that aid in the identification of problems in police departments when dealing with the young people and offer suggestions for setting up viable outreach programs. Many studies conclude that a positive encounter with the police can have a powerful, lasting, influence in a kid's life, and so often that's just what that person needs to get through the troubled years, someone that they can trust and depend on. One-on-one mentoring offers that relationship. As studies show: "a law enforcement officer can serve as a strong protective factor to a young person." (1) Police Departments have to make sure they have these crucial elements of a mentoring program in place BEFORE they involve an underaged individual.
Learning how Cops and Kids Foundation did it and heeding recommendations from governmental and police agencies that have well-functioning operations, can set your police department well on the way to developing highly successful encounters with youngsters from the community. In the state of Wisconsin, police departments can turn to the Cops and Kids Foundation for funding to develop or to enhance mentoring techniques, and to provide materials and training. Grants and scholarships are offered to those who qualify. Numerous hands-on activities are well established for residents. If any department wants to get a good idea about how successful inactions work, contact Bob Kraemer; his desire 'to bring law enforcement and kids together' is a working reality.
Types of Programs
Rescuing Inner City Students and Kids (R.I.S.K) is a unique mentoring style that parents' sign up their children for. It is especially designed to deter youth from criminal behavior and associations with gangs. Parents fill out applications, provide detailed information about their children, and are required to attend a 2 hour introductory session and a 1 hour session upon completion. The curriculum is designed to curtail negative behavior by introducing the teen to a real jail setting, involving them in various activities, and give them real-time exposure to the consequences of bad choices. Once the initial 24-hours is completed, constant contact is kept with each teen and with their families.
TAPS is an 11-week mentoring program that is run by police departments in schools in 7 American cities, and also in St. Kitts and Puerto Rico. The Teen and Police Service Academy concentrates on teaching skills that the students will need to deal with teen related issues like gang membership, bullying, drugs & alcohol, active shooters, truancy, and more. It was founded in Houston, Texas by Dr. Everette Penn, criminologist and professor and retired Asst. Chief Brian Lumpkin, with 30 years experience on the Houston Police Department. The one-on-one teams with officer mentors and youths provide positive discussions and instruction on how to help at-risk young people deal with difficult situations, through role play, study, and discussions in order to make good choices which empower them and ensure productive futures.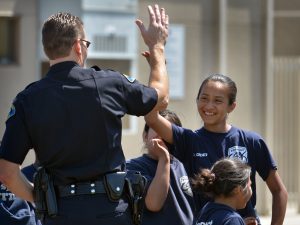 A third remarkable program was introduced in 2010 at the Washington Middle School in NW Pasadena, California. About 25% of its student population were high-risk candidates. Most had GPA's under 2.0, many under 1.0. Violent students were disruptive in classrooms damaging property, fighting, and often intimidating teachers and other students. Many were gang members involved in drug trafficking, prostitution, and burglary. (Gangs had begun to recruit 11 and 12 year olds.) All were headed to juvenile detention centers; all could be categorized with ODD (Oppositional Defiance Disorder). That's when Ricky Pickens was asked to set up a mentoring scheme at the school with police officers and firemen as volunteers. 19 students were induced with the consent of their parents or caregivers; the students had no choice because they were on the verge of suspension, arrest, or being transferred out. The program initially began as a last-ditch effort to save them and turn them around.
As expected, the 19 were distant, reluctant to participate, but with the perseverance of dedicated mentors, men and women who were not faint-hearted, things began to change. The first indication was when an older gang leader entered the school to inform administration that 'eyes are watching you.' From that statement, it appeared that gang membership was down. Mentors and family members reported changes in attitudes of the pre-teens. Other groups became involved; counseling was provided twice a week, and teachers and college students tutored students in math and English for two and a half hours four times a week. GPA's started going up, so students could join athletic teams and participate in club-based competitions. It was hard going, and there is still a lot of work to be done, but as the initial group moved through the activities and the program expanded, more and more high-risk students mainstreamed and became productive pre-teens with a positive future.
Many Police Departments around the USA, have established mentoring plans that have been helping at-risk youth for years. It is impossible to list them all, but with a minimal amount of research, they can be located in your area if you want to become a mentor or want to find out how to set up a youth mentoring program in your police department. So many, many adults have made a real difference in the lives of so many young people. Without their involvement there would have been little hope that the underaged could have dealt with the complex problems they faced at home, in school, and on the streets. Use the resources below to contact those individuals who have created successful mentoring sessions, and ask them how they did it...how they turned kids' lives around...because when that happens the Youth--the Police Department--the Community ALL WIN!
By K.A. Huffman
References:
Operation R.I.S.K (Rescuing Inner City Students and Kids)
Cops and Kids Foundation
Research to Results Child Trends
http://www.childtrends.org/wp-content/uploads/2006/01/DefiningAtRisk1.pdf
Strategies for Youth Connecting Cops & Kids
Mark Eiduson: Director of Strategic Partnerships Flintridge Center Email: mark@flintridge.org
Related Posts
---
K-9 Officers Getting a Second Leash on Life
Christmas Gifts for Police Officers…or "Honey, Take A Look at This."