Posted by Extreme Tactical Dynamics on Oct 19th 2020
When it comes to emergency lights, it's important to know which ones you need, especially when it comes to getting the attention of other drivers. Shopping for vehicle light is one that requires a bit of research on your part to ensure you're getting the right option for your vehicle. There are lots of different types out there to choose from, so it's worth knowing exactly what's available for you to pick from. This guide will help explain your choices when it comes to emergency lights and which ones are going to be the best for your truck. From emergency light bars for trucks to headlights, they're all essential. It's important to spend time in finding the right emergency lighting for your vehicle so that you can get where you need to as fast as possible.
The Importance Of Emergency Lighting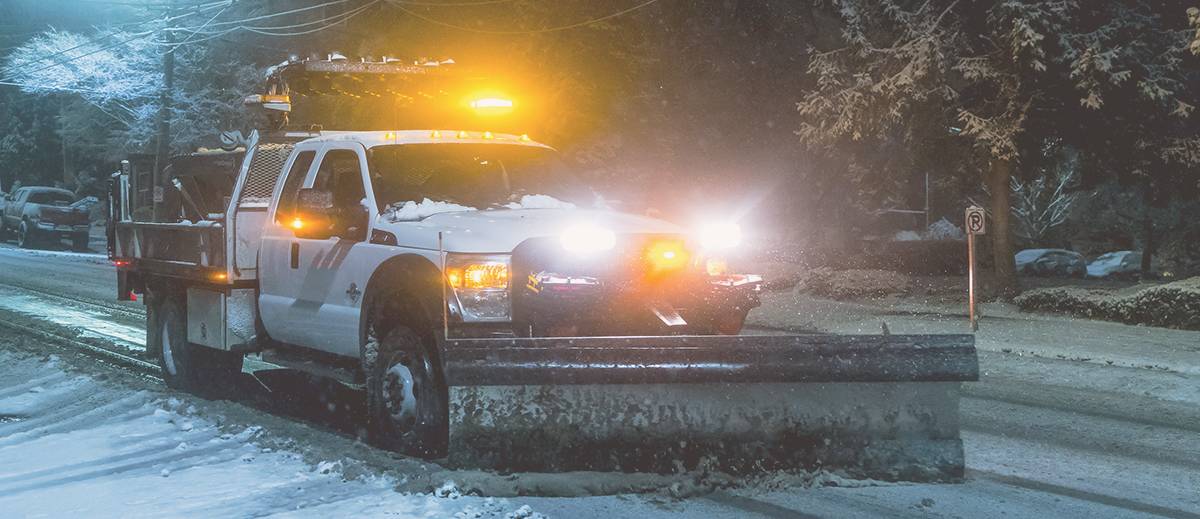 Truck lights are very much standard, and the market for them is only growing as demands become more prominent. Something that used to be more a speciality product has certainly become more widely accessible. The safety of your truck is important, just like any other vehicle, and emergency lighting can definitely be an essential to your vehicle. It helps to let other drivers on the road that you are coming, and it's good to have both a visual and aural cue.
However, picking emergency lighting is difficult because there's certainly a lot more on the market than there used to be. There are different configurations and styles that you can choose from and it makes the process a little more complicated because of it. What type of bulb do you go for, and what style is going to suit your vehicle the best? These are all important questions that need to be answered. When it comes to emergency lighting, pick the right combination of bulbs, beam types and flash patterns are important. So to begin with, let's talk about the different bulbs available and how they could benefit your truck, and it's needs.
Types Of Bulbs For Emergency Lights
Firstly, you want to think about the type of bulbs available and which one is going to be the most efficient and effective for your needs. There are three types of bulbs available, these are high-intensity discharge bulbs, light-emitting diode bulbs, or halogens. These are the three that are most commonly used in a vehicle's lighting when it comes to emergency lights. Halogen lights tend to emit a warm glow, and it's something that could be useful when it comes to the style of emergency lighting you get. HIDs can be used in all weather conditions and therefore is why it's a common form of bulb used for this area of lighting.
One other option to consider is LED lights. There are a lot of benefits that come with using LED lights and there's a reason why a lot of people use them nowadays where lighting is needed. Whether that's in the household or for their vehicle, they can be very effective. There are several great reasons for picking LED lights and if you need some of those benefits to help decide on choosing your bulb preference, then here are a few:
LED lights can be much more efficient than halogens and HIDs. They require a much smaller amount of energy, which means they'll last longer. The lighting they provide is, therefore, going to be much brighter, and that's something you need when it comes to emergency lighting.
Talking of efficiency, LED lights function for up to 50,000 hours. That's incredible value for money when you think that halogens will only offer around 1,000 hours and HIDs around 8,000 hours. The difference is outstanding and something you could really benefit from.
Weather conditions can often be a factor when it comes to emergency lighting, as you want it to be clear to anyone on the road. So whether it's rain, fog, or snow, you want your emergency lights to be seen from a reasonable distance. LED can help provide that illumination you need and to give others the visibility needed to let you past.
With a waterproof design, LEDs have very few internal mechanisms and therefore helps to create light without heat. It means they're durable, and they're not going to cause any damage, whatever the weather.
As well as being long-lasting, they're also recyclable, and that means you can go through as many as you need without having to worry too much about the impact it's having on the environment. They're more environmentally-friendly than other bulb options available, so if you're conscious of the impact you make to the atmosphere, you'll certainly help by using LEDs.
Even though truck lights are usually a lot more expensive when it comes to the cost, they make up for it when it comes to their performance. It will likely help to save you money in the long run.
Emergency Light Features & Options
There are plenty of features and options that you can find when it comes to emergency lights for trucks. Depending on the type of emergency vehicle you have, it will depend on what works best for your needs. When it comes to beam patterns, there are lots of different types available that use different reflectors and lenses to provide these different types of beam patterns.
The manufacturers that provide these use a lot of advanced technologies within the industry. There are so many opportunities to expand your emergency vehicle's potential and to ensure that the vehicle is seen sooner to drivers on the road. Cutting down the response times can be crucial for emergency responders and so picking the right beam pattern counts.
When talking about the beam pattern, it's referring to how far and wide that light reaches. The more it reaches, the better, and when you're working in weather conditions that might be challenging, you want to go for the best that is out there. There are three different types of configurations to choose from when it comes to the type of beam you go for.
Spot Beam
Spot beams can help to produce the longest in terms of beam length and tend to have a narrow spreading of light between 10 to 30 degrees. This helps to really improve visibility for nighttime driving and can be helpful in specific scenarios where this type of lighting comes in handy. They have a more concentrated power than a wide beam, and so you might find this to be a better option in some cases.
Flood Beam
With a flood beam, you tend to have a short reach than what you'd get in a spot option. However, the benefits of a flood beam are that it lights up a wider area, and that spread of up to 90 degrees can be helpful. It can be more efficient in alerting other drivers on the road and can also help to provide lighting for large worksites. This can be great if you're doing work on a busy road, for example, and need the light to be visible from a distance and to clearly define an area of work.
Combination Beam
You do have a choice of a combination beam, which can be helpful if you need a mixture when it comes to vehicle lighting. It takes elements from both spot and flood beams. It produces the spot pattern with lights at its center but then provides that flooding aspect with the outer lights.
Light Color Options
The types of light colors available are also something that is worth considering when it comes to the emergency strobe lights. As much as choosing a color might seem like a simple choice, it can certainly impact how well it can be seen in certain weather conditions or for others to recognize the type of vehicle you might be driving. There are different colors to consider, and so when it comes down to their benefits, here are a few to think about.
White can be a really beneficial color because of the brightness it provides compared to others. It's the brightest when it comes to illumination and is likely the most suitable in normal weather conditions. If you work in an area that doesn't deal with any extreme weather conditions, then this is probably a good choice. Red can be good for grabbing attention as we tend to associate that color with danger, and many rapid response vehicles will use this color. You can also say that for blue and green, as these are both colors that are often used by first responders, police, and volunteer firefighters or EMTs. A slim led amber light bar is one color that you wouldn't think would be particularly beneficial, but it's actually great for offering better visibility in serious weather conditions like fog, rain, snow, and even dust storms.
You can also mix up the colors or keep them as a single light depending on your needs and preferences. However, it's important to check what options you can have when you are partnering with these colors with a flash pattern. Before you start shopping, it's worth finding that information out where you can.
It's important to know what colors you need when it comes to your vehicle, and it's worth trying out a few options to see what works best for you. Most will opt for the white, but for multi-color, it can often be more effective when you have colors that can show through a variety of different weather conditions.
The Beam Options For Emergency Lights
Depending on your vehicle and its purpose, each one is going to need something different. That's why it's important to look at the beam options available so that that you can pick out something that is going to work best for you. It also depends on the budget that you have available to as the type of beam you pick will affect the overall cost of the truck light itself. Having a combination might be a safer option, but it might be different for each vehicle.
The next thing you'll want to consider is the flash pattern options that are available for truck lights. In order for the emergency lights to be fully effective, they need to be able to stand out properly. Whether your vehicle is going to remain stationary or not, it has to serve its function whilst not being a distraction for others who are on the road. The last thing your vehicle should be doing is be a safety risk for any other driver. There are different flash patterns available, and they have been named in regards to the type of effect they produce. Here are some that you can choose from when it comes to flash patterns:
Chaser Flashes
Split Super Flash
Flash Side By Side
Progressive Flash
Warp Flashing
Split Quad-Burst
You might want to pick emergency lights that have multiple flash patterns, but again, it's important to be wary of which ones you choose and to not make them too distracting for others. It's also important that you contact your local city or state governing bodies to check what flash types are allowed and what might be restricted. Local law enforcement agencies will be able to provide that information if you don't already have it to hand. The last thing you want is to have paid for emergency lights, and the flash options aren't allowed for your area.
The flash options are something you'll want to consider in relation to what sort of job you'll need them for. Whether it's for first responders or for worksite projects, the type of flash you use will differ. You may want to utilize your previous experience of what trucks have used in the past when it comes to your own. From the chaser flashes to the progressive flash, they all give off a different atmosphere and so it's important to know what it is you need.
Style Of Emergency Lights For Trucks
Vehicle lighting options can be the main factor when it comes to the style of emergency lighting you have on your vehicle. It can also depend on what local or state laws say about the placement of emergency lighting on trucks that you have to factor in also. Not every state or city is going to be the same, and it might limit your options somewhat, or you could have a choice from a wide range. It also depends on the available space that's on the truck for mounting the lights. Some vehicles are going to be bigger than others and so it's worth knowing what styles and sizes are available before you buy.
Beacon Lights
These are a versatile style of lighting because they're mounted using magnets, rather than being bolted and permanently placed onto the vehicle. This means that it can be something that can be easily removed when not in use. It's useful if your vehicle needs to be versatile and is used for different jobs or duties, rather than simply for one purpose. The strong magnets are very easy to place onto the vehicle too.
Visor Lights
If you're looking for something that can be mounted out of sight, then visor lights might be more appropriate. They can sit on your dashboard or on the interior of your windshield. They're much smaller and therefore aren't going to be a distraction for you while you're driving.
Light Bars
Light bars come in a range of lengths to help suit the amount of space that you have to work with when it comes to your vehicle. These lengths range from 4 to 60 inches, usually and can be mounted on the rooftop. They are also mounted on the rear end of the vehicle if needed and can supply a visible light from both the front and back if required. The versatility in length, certainly makes this a versatile lighting style.Whether you need mini light bars or full size, interior light bars or exterior, we have the right fit for your vehicle.
Grill Lights
On the occasion that you don't have a lot of space to work with, you could always pick LED grill and surface mount LED lights. These are great because they're slim in design and can, therefore, be placed on your truck's grill. They can also work on the dashboard of your vehicle and also on the bumper if necessary. Again, it's another lighting style that's quite versatile in its placement.
Running Board Lights
When it comes to emergency light bars for cars, running board lights can be ideal for those trucks that have steps or running boards. Their design makes them easy enough to tuck neatly away.
Dash Lights
With dash lights, these feature powerful suction cups that help to apply the light to a dashboard or windshield temporarily. It's something worth having if you don't need them permanently attached to the vehicle or if the vehicle has other uses beyond its primary purpose.
It's important to really consider what emergency light options are available when it comes to style because you might want one or more of the options above. Depending on what your local law or state allows you to have, a lot of emergency trucks will opt for multi-light setups, and its important to find ones that go together rather than clashing and causing a lot of distractions for drivers on the road.
Understanding State & Local Laws
Understanding the state and local laws regarding emergency lighting are important. That's why we've got a full break down here. You don't want to waste your money by buying lighting that you won't be able to use, and when it comes to budgets, saving money is crucial. Knowing your local laws is something that not everyone will have easy access to, especially when it comes to construction companies. With over a decade's worth of business, we're dedicated to providing our customers with the information and advice they need. Being aware of what's allowed and what isn't allowed is obviously important.
And one of the most frequently asked questions is what's allowed in the customer's location. From the different colored lights, you can use to the number of lights that can be attached to a vehicle. We want to be able to help drivers in all industries to easily gather the information needed to buy the right warning lights and accessories. Whether you're buying them for a single vehicle or fleet, you want to get it right the first time. Our helpful map can ensure you have all the information you need before purchasing your emergency lighting on our website.
Where To Buy Emergency Lights For Trucks
It's important to find the right light, and whether you're looking for cheap led warning lights or flood lighting for a construction site, finding the right distributors are important. Keeping everything that's been mentioned above, it can be hard to find what you want with all the variety available. It's a good idea, therefore, to get expert advice on what is best for you. Our website has a huge offering of emergency lights for trucks, and we can offer the helpful advice you need when making an informed decision.
There are lots of vehicle lighting suppliers out there, but it's important to find the ones that are going to be able to provide you with the choice suited for your needs. We're more than happy to answer any questions that you might have when it comes to emergency lighting and picking out the best ones for your requirements.
Our expansive range of emergency lighting from LED dash lights to Police sirens will be all you need when it comes to shopping for the right products. Understanding your options and what's available is one thing, but then shopping for them can be a whole different kettle of fish. You want to ensure you have the best products out there, and we have the very best available.
Whether you're a first responder, part of law enforcement agencies, or looking for one of the many construction lights for trucks in your area, we provide affordable and high-quality lighting that will help serve its purpose for the long-run.
Related Posts