Posted by Extreme Tactical Dynamics on Jun 29th 2019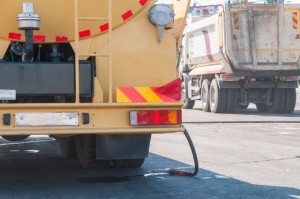 When you're shopping for truck lights, including emergency light bars for trucks online, there are many things to consider before hitting the checkout button. Until you've considered all factors associated with these products, you can't be sure you're getting what you need. To make it easier to choose truck lighting, we'll go over important factors including type, situation, color, laws, and use.
Different Types of Truck Lights
Did you know there are many different types of truck lights? Did you think there were only one or two types that were perfect for this type of vehicle? Well, that's not true! There are many different types of LED lights for trucks. The most popular types of truck lights include:
Dash lights
These lights are generally mounted inside the vehicle on the front dash. They usually have cigarette lighter plugs attached for quick installation.
Visor lights
These are excellent for large vehicles that don't need a full light bar mounted on top, but want a lot of large lighting output from the front of your vehicle. These lights mount along the visor of the vehicle on the interior.
Traffic Advisors
These lights provide flash patterns such as directional for moving traffic around the vehicle. Highway patrol vehicles and construction trucks are most likely to use these.
Grille & surface LEDs
Almost all trucks and construction vehicles use grille or surface mounted lighting to add that
extra amount of light around the vehicle. Usually found behind the grille, or on truck bumpers.
Light bars
The light bar is a staple of almost all construction vehicles, or first responder vehicles. A full 360 degree light output makes sure your seen day or night.
A small led light bars such a mini led light bar come with magnetic mounts for easy installation.
Strobe lights
Strobe lighting is usually found in hideaway kits. These are usually installed in spaces around the headlights and taillights.
Wig-wags
A wig-wag system allows you to turn your headlights and taillights into an alternating flashing pattern. Generally a fairly quick install for a professional, this adds a neat warning lighting effect to your truck.
Bumper mounted lights
Installing these on the rear of your truck or construction vehicle adds a little extra warning light power in an area often overlooked.
With so many choices of emergency light bars to choose from, it can be confusing. At this point, it's necessary to consider the other factors mentioned above.
The Situation Trucks Lights Will Be Used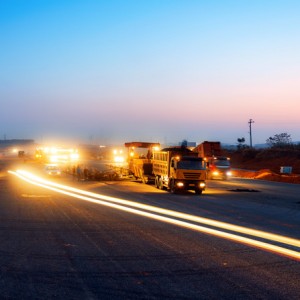 When we say emergency vehicle lights, most people think of police and fire. First responders are one of the biggest users of this type of lighting, but they aren't the only ones. Many other careers use specialized truck lights, such as a strobe light bar for truck, including:
Security agencies
Government vehicles
Tow trucks
Volunteer's personal vehicles
Storm chasers
School buses
Official funeral home vehicles
Certified vehicles from some privately owned companies
Pace vehicles
Show vehicles
Farm trucks
It's clear first responders aren't the only ones who install lights on their trucks. But how do you know whether you're legally allowed to add truck light bars or strobe lights to your vehicle? That's easy; we have created a state law database which includes the laws and statutes governing the types of warning lights and colors that are legal in your area. Take a look at the laws of your state to ensure that the lights you buy for your truck are legal for the work you do.
Truck Light Color Choices
There are five primary colors to choose from including green, white, amber/yellow, blue, and red. Most emergency light bars, visor lights, strobe lights, and dash lighting we sell come in your choice of solid or combination colors. Other lights such as hideaways or some strobe tube kits for trucks are offered in a blue led light bar, amber light bar, or yellow light bar, along with others.
State Emergency Light Laws
Did you ever notice that only police in your area use red and blue emergency lights on the police light bar? Or that the fire trucks in your town only use red and white lights on the fire truck light bar? None of this is a coincidence. The color lights a vehicle can use is governed by state statutes. Almost all states outline the colors allowed for police, fire, towing, EMS, and volunteers. It can be harder to find out whether a farm truck or security company can use colored lighting on public roads.
If you can't find the information you need or need clarification, you can refer to local police agencies or government for answers. No matter what your situation is, it's important to choose colors that conform to laws. The improper use of an emergency light can be punishable by law enforcement. Even if you weren't aware you were breaking the law, you can liable. Doing your research before buying will ensure you aren't doing anything wrong.
Frequency – How often are You Going to Use Your Truck Lighting?
The last factor to consider is how often are you going to use your truck's lighting? If you drive a Police, fire, and EMS truck, you know that you use lights most often. You need high quality lights that will last under heavy use.
You should have the following emergency lights installed on your truck:
Wig wags
Bumper mounted LEDs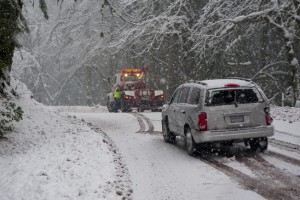 Fleet trucks are dedicated to one job and the gear is usually permanently installed.
Tow trucks, funeral vehicles, and construction companies may be permanently installed with a tow truck light bar. These vehicles can be outfitted with temporary or plug-in-play options too because the gear is not used as often.
Storm chasers, volunteer firefighter trucks, and undercover SUVs would be best served by lights that can be installed temporarily or discreetly. An undercover vehicle could use a dash light, led visor light bar, or hideaways without looking like an emergency vehicle. This same concept applies to volunteer firefighters who want their vehicle to appear as a civilian truck until the lights are activated.
Now that you have learned more about five factors to consider when shopping for truck lights, you are ready to buy the right strobe light kit for your emergency or utility vehicle. As long as you determine what type of lights you need, what situation you will use the equipment for, what color lights you want and are legally allowed to use, and the frequency in which you will use them, you'll be able to choose the right equipment.
If you have any questions about the choosing the right emergency light for your occupation, please don't hesitate to contact us about with any questions you may have about lights for your truck or specific lights in our inventory.
Related Posts
---