Posted by Extreme Tactical Dynamics on Jun 29th 2019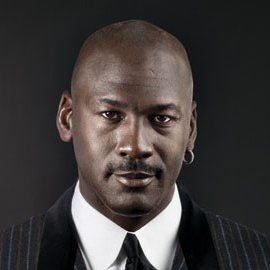 Michael Jordan, better known as "Air Jordan" to NBA fans because of his uncanny ability to defy gravity, has never been one to shy from the spotlight or from stress. In fact, the small shooting guard's moves on the basketball court were at their best when a championship was on the line.
But the basketball superstar has shined outside the court as well. His family, his alleged gambling problem, a short-lived baseball career, and the untimely death of his father all continued to put "MJ" in the spotlight whether he liked it or not. One thing that Jordan has not been famous for is speaking out about social issues facing our country. That is until now.
On July 25, 2016, Michael Jordan announced he could no longer "stay silent" about issues involving the shooting of African-Americans at the hands of police. Equally he could not ignore the egregious targeting of law enforcement.
Many believe MJ has stayed silent on social issues throughout his career because he has an image and brand to protect. Reportedly, the basketball hall of famer is worth a net $1.14 B. That's a lot of moola to risk if his actions or behavior aren't received well by the public.
But, the racial tension plaguing the US right now has pushed Jordan to "risk" public's perception of him and his brand by speaking out. He has made it clear that his motivation for donating money to two organizations; the International Association of Chiefs of Police and the NAACP legal defense fund is done to encourage accountability for law enforcement and the communities they are sworn to protect.
In his now famous speech announcing the dual donations, he called himself an American and a father. He explained that he learned from his parents, James and Deloris Jordan, to "love and respect all people" regardless of race. It's worth noting that MJ's second wife is a Cuban-American, and his two youngest daughters are bi-racial; Cuban and African- American.
The increased racial tensions around the US have caused Jordan to hope for a solution that can ensure people of color are treated appropriately and equitably by police. But his concerns don't end there. He also wants violence targeting law enforcement, especially after officer/suspect shootings to stop.
He also wants police officers to be respected and supported; the way he feels they should be, in every situation. Jordan believes with the right support, time, and effort from police agencies and communities a solution can be found to decrease both racial tension, and the targeting of law enforcement simply because they wear a badge.
Jordan's Donation Motivation May Come from his Father's Death
It's no secret that MJ was close with his parents and siblings. Before and after 1993, Jordan often credited his father with his work ethic and thanked both his parents for their unwavering support of his career.
In 1993, MJ's father, James Jordan Sr., was murdered by two teenagers in North Carolina. The elder Jordan was traveling home alone from a funeral when he grew tired and pulled over to sleep on the side of the road. His brand new Lexus, a recent gift from Michael, caught the eye of two teenagers, Daniel Green and Larry Demery.
The two teens murdered Jordan while he slept, dumped his body in a nearby swamp and stole the Lexus. It took eleven days for police to locate the elder Jordan's body. Due to severe body decomposition, it was another ten days before the identification of the body as Michael's father was confirmed.
During the 21 days it took to realize James Jordan was missing to the time DNA confirmed his remains - Michael was visibly shaken up and upset. Eventually, the two teenagers were convicted of murder and sentenced to long prison terms.
Many believe it was this act of violence that led Air Jordan to his first retirement from the NBA. No one – even those closest to him – knew he was thinking of retiring until he announced it publicly. Jordan Sr. was MJ's mentor, his hero, his go-to guy. The loss of this presence in his life by two teenagers who lusted after a Lexus seemed to be too much for the famous athlete.
What Jordan Hopes Will Happen from Here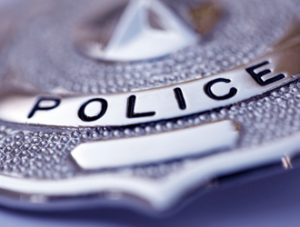 Jordan knows his donation alone won't solve all the issues between police and the communities they serve. As a wealthy and famous African-American, he also recognizes his interactions with police may not be the same as other black men around the country.
MJ also notes his wealth and celebrity status may affect any interactions he has with law enforcement. The uniqueness about his donation is that he points these matters out himself. He doesn't try to pretend he is an ordinary man – or even that he can relate to what is happening on the same level as other black men and women.However, having a family member violently murdered does give Jordan some credibility to discuss the need to stop violence and strengthen the relationships and relatability between police and citizens.
No matter who you are or what you are worth in dollars – violence, especially senseless, unprovoked violence, is something every person feels on the same level.
Unlike many celebrities that make huge donations to charitable causes, Jordan doesn't represent the organizations he chose to support. He doesn't want to be the face of a campaign. Instead, His Airness wants to offer funds for already established and respected organizations to work on finding real solutions facing the world today.
He did point out his $1M donation to the IACP will help the organization's ICPR program, which is designed to work with officers to enhance and build relationships in their communities. The funds MJ donated along with other donations can facilitate events, training, and education that will allow this to happen faster and more successfully than would be possible without it.
Jordan's $1M donation to the IACP has gained the most publicity since his July announcement, but the basketball star also donated $1M to the NAACP legal defense fund at the same time.
The NAACP will use the donated money to support ongoing reforms that will build respect and trust between communities and law enforcement. While the organization is different than the IACP and has different goals, the motives remain the same. Both agencies are motivated to create better relationships between law enforcement agencies and citizens in hopes of decreasing violence and misunderstandings.
Although $2M is a huge sum of money to most people, it's not enough to solve the world's problems today. With his donations, Jordan hopes the IACP and NAACP can begin a movement that will be adopted and simulated by other organizations. He made the large donation because he believes in what can happen with the right support and resources and hopes that others will too.
The ultimate goal, the end game, if you will, is that people of all races won't fear interactions with police; and LEOs will no longer be the target of violence simply because they wear a blue uniform.
Related Posts
---
Tribute to First Responders…Was it Worth It?
"Bells Across America" Honors Firefighters Who Paid the Ultimate Sacrifice