Posted by Extreme Tactical Dynamics on Jun 29th 2019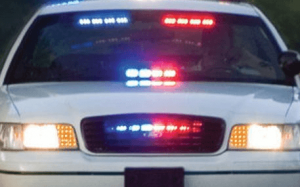 Emergency LED dash lights are used commonly by police officers, firefighters and volunteer first responders. The beauty of dash lights is that they give you flexibility by being a small interior light bar and are generally cheaper than an led visor light bar. You can access bright light at the flick of a switch without mounting permanent lights on your vehicle. At Extreme Tactical Dynamics, we stock a wide range of LED dash lights. While it's brilliant to have a choice as a consumer, this can make life difficult when it comes to narrowing down the options. How do you know which lights to buy and how to pick and choose? If you're on the hunt for dash lights, hopefully, this guide will prove useful.
The Advantages of LED Dash Lights
Emergency LED dash lights are advantageous for full-time and volunteer first responders for a number of reasons. Firstly, these lights are flexible and versatile. They can be popped on and off the car or truck in a matter of seconds, and they can be moved to different parts of the vehicle. Although they are designed for the dash, you can also attach them to the back window and many products also come with a flashback shield, which means that you can fix the light onto the windshield. Their portability also makes them an excellent option for departments that utilize multiple vehicles and those with emergency fleets. If you're part of a police force, for example, buying dash lights enables you to move the light from one car to another.
LED dash lights are compact, but they're also powerful. Depending on the model you buy, you can enjoy mega-watt lighting at the touch of a button. It's also possible to synchronize your dash lights with other emergency lights and sirens. You can choose from different flash patterns, take advantage of pattern memory and select the color options that suit your vehicle and your job title. At ETD, we pre-program all police lights to offer blue/blue, blue/red and blue/white lighting.
Another advantage of course, is the price. Dash lights offer excellent value for money, and they are ideal for volunteers who need emergency lights but may not necessarily want to spend a lot of money.
What to Consider When Choosing LED Dash Lights
If you take a look at our LED dash and deck lights page, you'll notice that there are many different makes and models to choose from. So, how do you go about picking and choosing LED dash lights for your emergency vehicle? Here are some factors to consider during the decision-making process:
What do you need emergency lights for? What is your job description?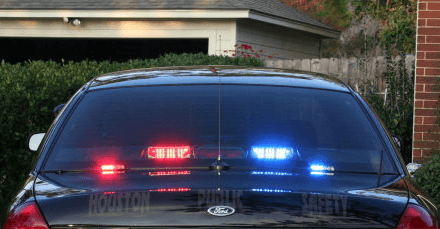 The first thing to think about when you're buying emergency lights of any kind is what you use your lights for. What does your day to day routine look like? When and where do you usually employ emergency lights? What kinds of tasks do you undertake on a regular basis? If you're a police officer, for example, you may find that you spend most of your time on the highway monitoring and controlling traffic and responding to incidents. If this is the case, LED dash lights can help to provide you with a light source to attract attention to your vehicle when you're parked up, you're on the roadside or your vehicle is in the middle of the highway assisting drivers who have broken down or crashed. You can fit the light in seconds, and you can also synchronize it with other types of lights to give you more light and different patterns. If you're a volunteer, and you assist the police, dash lights are an excellent investment, as you can pop them on and off whenever you need to turn your POV into an emergency vehicle.
How much power do you need?
Dash lights offer varying output levels, and you can choose anything from basic, inexpensive 12-watt lights to more sophisticated, powerful 72-watt lights. If you work daylight hours in urban areas, you may not need ultra-powerful lighting, but if your shift patterns change, you work in the dark, or you work in different environments on a daily basis, it's worth looking at the more powerful options.
How much do you want to spend?
Budget is likely to play a role when it comes to making a decision. You may have a maximum budget in mind, but you also want to make sure you're getting the best product for your money. If you're a volunteer or you're on a budget, there are some fantastic, affordable products out there. Likewise, if you've got a little more to spend, you'll find some brilliant dash lights at the other end of the spectrum. We have more information on how many lights you can install on a POV here.
Do you want all the bells and whistles?
When you're looking at different emergency vehicle lights, or even cheap emergency visor lights, check out the features they offer. Some models are much more advanced than others, or you may be able to get similar features on a dash light. You may be on the lookout for a dash light that has all the mod cons, or you might just be searching for a basic, no-frills model that does the job without all the bells and whistles. Take a look at flash patterns, color options and power output, read up on the type of bulbs required and note down details about installation. If you only need a few different flash patterns and you're looking for something simple you can pop on the dash at the side of the road, there's very little point in spending money on features you won't use. If, on the other hand, you want to synchronize your new dash light with other lights and sirens, you utilize multiple patterns, and you need a lot of light, it's worth narrowing down your options to find the extra features you want.
Are you searching for a new LED dash light for a police car, a truck or a privately-owned vehicle? If so, hopefully, we helped you narrow down the options and find the best dash light for your vehicle. If your not sure what color emergency light you can purchase, check out our helpful state statutes and emergency light laws page!
Related Posts
---
Mini Light Bars are Perfect for Construction Company Vehicles