Posted by Extreme Tactical Dynamics on Jun 29th 2019
Volunteer firefighters are noble, honorable, and charitable. These men and women do everything paid firefighters do for free often making personal sacrifices to do so. Besides coming to the aid of neighbors in trouble, volunteers often work full-time jobs and have a family. So, how do volunteers balance their commitment to the community, family, and their jobs? We don't have all the answers. No one does. But, we went right to the source and asked our customers - volunteers just like you. Here is their advice on how to balance community, life, and work.
No One is Going to Tell You How to Do It
Just like becoming a parent doesn't come with instructions – neither does becoming a volunteer firefighter. You may join the department because you want to make your community a safer place or because you're an adrenaline seeker. The most important thing to realize is no one is going to tell you how to balance volunteering, working, and your family life. Some will do it with no problems, and others will struggle. The most important thing is to find what works for you. Check out the tips below and apply what works best.
Listen to the Old-Timers
There's bound to be one or two old-timers at your firehouse. Veterans may seem stuck in their ways or "old-school," but they got to be old-timers for a reason. They've been around the block and made a mistake or two in the past.
The great thing about asking veterans for advice is they can save you from making your mistakes and help you solve problems. So remember, whether the old guys at the firehouse want you to shave your beard or tell you how to install your hideaways, it's important to listen.
Understand what Being a Volunteer Firefighter Means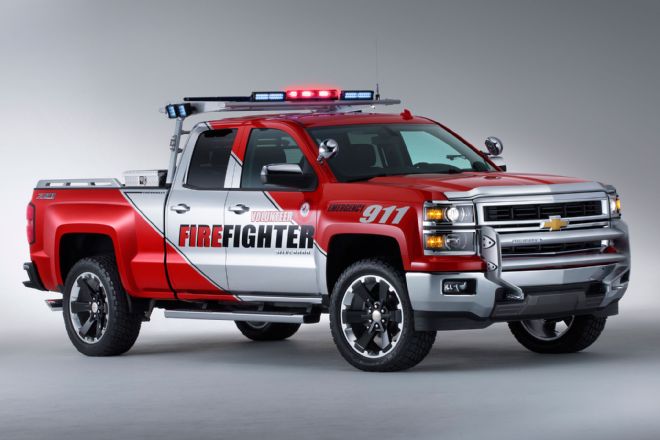 When you attend your first meeting and are trying to decide whether you want to become a firefighter, you have to know what it means to be a volunteer. It isn't always about being a hero. Volunteer firehouses work on tiny budgets, which means firefighters have to be committed to the role and even eager and ready to fundraise when needed.
Remember all those street signs for chicken biscuit dinners or pancake breakfasts at your local fire hall. Volunteer departments depend on those funds for vehicle maintenance, equipment, utilities, firefighter insurance, and training.
The more you train, the better asset you will be to your community, which means you have to commit to all aspects of the role. When inquiring about volunteering make sure to ask about training, schedules, all calls, and costs associated with providing your community with fire service. Most volunteer firefighters pay for their emergency lights, boots, and other gear. It's important to know what those costs are before you sign up. If you can't make yourself available for training, calls, and fundraising, you'll be letting many people down, which will make it even harder to balance all the roles you take on in your life.
Realize and Be Okay with the Fact You Can't Make Every Call
Next, you have to realize and be okay with the fact that you can't make every call. You may know a guy or gal that walks around with radios from every department in a 30-mile radius on their duty belt and has antennas and every warning light available on their POV, but this isn't the most efficient way to volunteer.
These guys will drop everything to run to a local firehouse. That's okay if that's what you want to do. But it isn't conducive to having a balanced life. Instead, consider working for one department – the one closest to your home and set-up a schedule. Like a schedule, you would have at your paying, full-time job. Then try to make any scheduled appointments or events outside that time.
Doing this ensures you can separate your family, work, and volunteering plans. It also means less broken dinner dates or missed dance recitals. If you need to be somewhere and won't be available to answer a call – let the chief know. By giving the boss notice, he'll be ready to give the floor to another volunteer in case of an emergency and the crew won't be shorthanded.
Don't Try to be a Hero
If you get killed speeding to the firehouse to catch the truck, you aren't doing your community any good. The same goes if you don't attend training or maintain safety protocols in the field. Leave the gutsy, no holds barred stunts to the guys in Hollywood and stick to your training at work.
Go ahead and put lights and sirens on your POV, but make sure you maintain your professionalism and follow state statutes to make sure your set-up is legal. With the right LED light set-up, you'll get traffic moving and make it to the firehouse in time to hop the truck without breaking traffic laws.
Take it One Day at a Time
Volunteer firefighters are neighbors helping neighbors. What this means is you will know many of the people you'll be helping. If your friend of 20 years has their house catch on fire, you'll likely be there to help put it out. If a neighbor kid gets hit by a car, your station will be called to the scene. You must prepare yourself for these situations but not dwell on them. If you begin to have issues with the calls you take, it's important to talk to someone about it. Don't let serving your community hurt you. If it does, you may need to consider different ways you can help.
And there you have it – tips on how to balance being a volunteer firefighter, family member, and working adult. These tips came straight from guys and gals already working in the field, so you know they work. If you have tips of your own, please feel free to share.
Related Posts
---
How Many Lights are Too Many for a POV?