Posted by Extreme Tactical Dynamics on Jun 29th 2019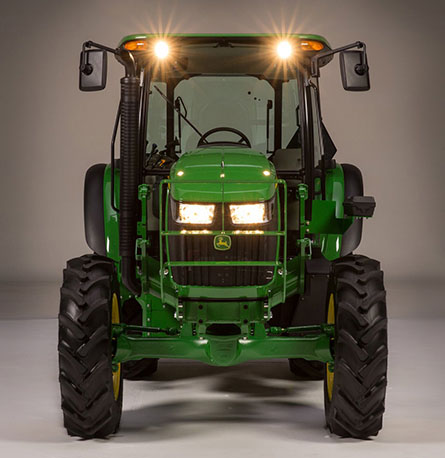 LED tractor lights on your work vehicle are perfect for low light situations. If you choose the right LED tractor work lights, you can count on being better at your job. The use of tractor lights also helps keep those working or traveling near you safer too.
When you shop at Extreme Tactical Dynamics, you will find we offer many options to improve your vehicle's lighting system. It's important to consider the size of your machinery, how the lights will be used and where, and whether you need any special features such as directional arrows. As you check out our LED light for tractor options, please feel free to contact us about any of the products we offer.
Best-Selling Tractor LED Lights
The best-selling tractor work lights in our online store include:
Bumper Mounted LED Light - This bumper-mounted LED work light is ideal for trucks and tractors because it is sturdy, functional, and easy to use. Not only is this LED light great for tractors but it also works for work vehicles too. The square shape of this light allows it to be easily mounted on any vehicle. When mounted to the rear of your tractor, you will increase the rear profile of your machine and better its visibility on the road. The LED light uses 110, GEN I, 0.5mm light bulbs to create impressive output. The casing of the bumper mounted LED is epoxy sealed for weatherproof protection.
E-24 Grille and Surface Mount LEDs - The E-24 grille and surface-mount LEDs are an easy way to improve your tractor or work vehicle's visibility: even off-road. These grille lights use 24, 0.5mmm LEDs for a total of 12-watts of power, 24-watts per pair. Each surface and grille LED comes with surface mount brackets, which allow you to install on tractors, trucks, or cars.
ANT 6-6 Hideaway Strobe and Surface Mount LEDs - Do you need a compact LED for your tractor? The ANT 6-6 hideaway strobe can also be installed on the surface or grille of a vehicle and is adaptable to just about any situation. Adding to its adaptability is the fact that you can mount this light in many different locations. Don't let the ANT 6-6 LED fool you by its size, it offers 18-watts of power from 6, GEN IV 3-watt LEDs and comes pre-programmed with 21 flash patterns.
From the options listed above, you can easily see we offer a variety of options to light up your tractor. Take time to read through each product's specifications and feel free to contact us with any questions.
Related Posts
---