Posted by Extreme Tactical Dynamics on Jun 29th 2019
Are Police Cracking Down on Firefighters Using Interior Emergency Lights?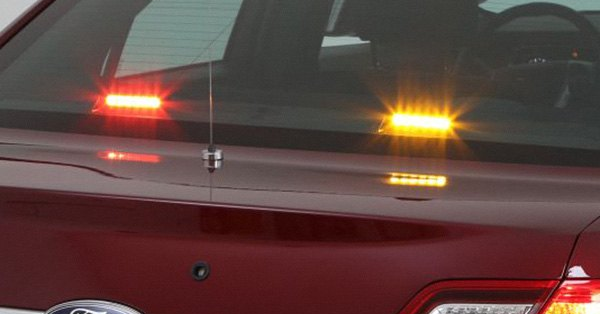 In 2015, Pennsylvania State Police made national news. Why? Troopers started issuing warnings to volunteer and career firefighters for using interior emergency vehicle lights, such as an interior light bar or cheap emergency visor lights. Why did this occur? According to state police, interior lighting gives drivers the impression that a vehicle belongs to police. Troopers worried citizens wouldn't be able to tell the difference between a firefighter and an office. Ultimately, police believed the confusion could be dangerous. Fire officials fired back that an exterior light only law put the public at risk.
Pennsylvania Firefighters Argue for Updated Laws and Technology
When it became evident troopers were issuing tickets based on a state statute, a war began to erupt. The law stated firefighters could use emergency lights only on their POVs. Police argued firefighter POVs were causing chaos in the streets by using interior LEDs such as an led visor light bar. One official went as far as to say some fire POVs in the area were "lit up like Christmas trees," because the use of red or blue visor lights led citizens to believe a firefighter POV was an undercover police vehicle.
Firefighters fired back arguing for the right to use interior lights. Fire officials felt that the law was antiquated and hadn't kept up with changes in emergency lighting technology. Based on that argument firefighters argued interior lighting wasn't even an option for POVs until LED technology was introduced to the market. As it stood at the time, firefighter officials felt the one light/exterior only rule was outdated and put the community at risk. Firefighters added that the use of new, brighter technology didn't put the city at risk. Instead, they argued that it made it easier and faster for firefighters to answer calls.
State Representative Sponsors Change to Firefighter Interior Light Restrictions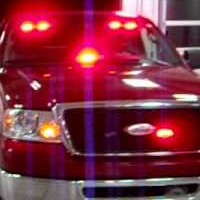 Hearing the plea of Pennsylvania firefighters, State Representative Dan Miller sponsored a change to the light law. Miller felt the change in law was important because firefighters – career and volunteer need the right equipment to get the job done safely. State Representative Miller worked to change red light laws in Pennsylvania. Volunteer firefighters urged the representative to fight for a change to Pennsylvania's blue light law too.
What do you think?
Where do you stand on the subject? Do you think firefighters should be able to use interior and exterior LED lights? Should volunteer and paid firefighters have different rules? Let us know what you think in the comments below. Have you wondered what it's like to be a volunteer firefighter? Click Here to find out what's it like to be a volunteer firefighter!
Related Posts
---
Go Off-Road with LED Light Upgrades
What Volunteer Firefighters Need to Know Before Buying LED Emergency Lights