Posted by Extreme Tactical Dynamics on Oct 19th 2020
Emergency lights for trucks are something that is very important to have when it comes to any vehicle used for construction projects. Whether you're working on-site at a private location or on a public road that remains open, having the right emergency lights provide safety for your workers and any drivers that are going past. When it comes to fitting your vehicle with emergency lights, there are certainly benefits that come from having them. They might not be something you need all the time, but you'll want to have them in those scenarios where it's needed.
What Are Emergency Lights?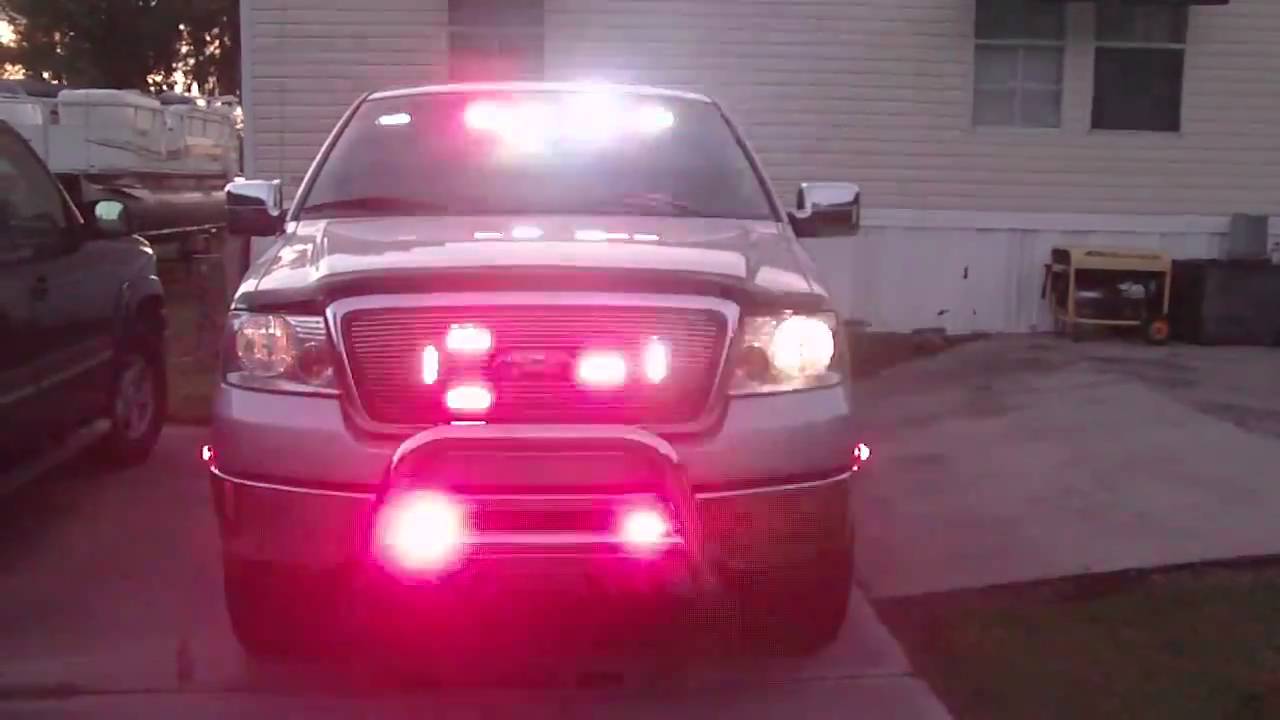 Emergency lights are something that can be attached to your vehicle in some way to alert those around you of your presence. Whether you're on the move or static, it's important to have them for your safety and others around you. That's why first responders have flashing lights and sounds in order to make sure drivers have the aural and visual sounds needed to move as quickly as possible. Construction lights for trucks can have similar benefits in that they are helping to illuminate certain areas of the site that need it.
There are a variety of different lights available to pick from, such as surface mount LED lights, mini light bars, or an interior light bar. You usually have three variations of bulbs to choose from, a number of flashing patterns and the type of beam setting that you need. Deciding all that can be a challenge when you don't really have any idea of where to start. However, with the right knowledge, you'll find lighting equipment that makes your work a lot easier.
The Benefits Of Lighting Up For A Construction Project
No matter where you're located or what the project entails, every construction crew can benefit from lighting solutions. Whether it's floodlights, emergency strobe lights and much more, they can all be highly beneficial in providing the right lighting conditions needed to help them with their work. It's also a way of ensuring it's handled in a safe manner. A lot of constructions crews will have their own tools that provide the lighting needed to light up an area. However, you can also find it easier to have these lights built-in or attached to any work vehicles that are on-site too. It helps to create lighting that's lit from a certain level but also can be moved around through the use of the vehicle to light up different areas when needed.
Having good lighting can help your crew see what they're working on and to help ensure both the safety and accuracy of the work. A lot of work that gets done in poor lighting can end up being something that has to be done again or compromises the project in different ways. Whatever work site this is, it's important that every one of them operates in a safe manner. This lighting can be useful in various light conditions, whether that's in the daytime or the evening.
Emergency light bars can help you to move the light easily and are suitable alternatives that are less of a hassle to manage. Do you need more light over one side of the area that you're working on? Well, having your lighting, whether it be a strobe beam or a wide one, can certainly make life a little easier overall.
Managing Emergency Lighting On Roadside Construction Projects
Working on construction sites that are in a public environment means that you have to provide the right lighting but in a way that doesn't endanger others. This is relevant when it comes to roadside construction and how you manage your emergency lighting in that sense. When you've got a construction project that takes place on a road, the right lighting is crucial to ensure your workers are being seen by those driving by. It's not only important for your worker's safety from drivers who might be speeding but also those in the driver's seat.
Working on the roadside can certainly have its dangers, and it can be a lot harder to manage in comparison to building worksites where you have areas cordoned off and that are a safe distance from any moving vehicles. Emergency truck lights can certainly have their benefits when it comes to roadside constructions. Whether they're working on the road itself or on a building that's near the road, the right lighting can make sure everyone is safe. Buildings that are often located near a road will require some form of strobe or flashing lights to help alert drivers. This might be for them to be aware of potential signage or to simply slow down.
What To Decide On When It Comes To Emergency Lighting So you've come to the point where you want to buy emergency lighting, but you don't know where to start. It can be overwhelming to know what to pick and what types will suit the vehicles you have for your construction project. The first thing that's worth understanding is where you stand in local and state laws. Every state or local area can be different in terms of what it allows when it comes to colors of lighting, the number of flash patterns you can use and so on. Having an understanding of this can certainly help in making sure you decide on the right emergency lights.
You want to consider the type of bulbs for the lighting too. LED lights are very effective because they're durable and can be used in all weather conditions. They're great value for money too because they last a lot longer than halogen or HIDs do. As much as LED lighting can be more expensive, over time, you will certainly get value for money. There are the flash patterns that are available and that you want to choose from as well as the styles of emergency lighting available too.
Some of the most popular of lighting types are mentioned below and are worth considering when it comes to construction projects.
Visor Lights - These are great if you want something mounted, but that stays out of sight. They often sit on the dashboard or interior of your windshield.
Light Bars - These come in a range of lengths, so are good when it comes to adapting to different types of trucks or vehicles you'll have on-site. They are also something you can mount onto the rooftop of a vehicle, and so they can provide a lot of lighting from a height, which could be beneficial.
Grill Lights - Slim in design, they're something that you can place within the grill of a vehicle or on the dashboard. It's one that's more versatile and perhaps could be used in different aspects of your construction project.
Running Board Lights - These can be good for those trucks that have steps as they can tuck neatly away. This might be useful for those workers who are working at night time and need to be able to see where they're going at all times. Whether it's to move a vehicle to another area of the site to illuminate or to simply guide them to a nearby area.
Dash Lights - Temporary placements of lights can be important and with dash lights, you've got that versatility available. These often feature powerful suction cups that enable you to place lights in a temporary position. Whether it's on the dashboard or your windshield, they can be moved fairly easily. That can be great for construction projects that are working on tight deadlines and therefore need to move fast.
The beam type is also something you want to think about, and perhaps floodlights or a combination beam are useful for construction sites. The types of beams available could be strobe, which tends to be narrow and directed to one specific spot. Floodlights are good for flooding an area that you want to focus on and a combination of the two might also prove quite useful.
Being able to have the right lighting is useful for helping effectively direct any traffic when working on the roadside or helping your workers see what they're doing without injuring themselves or others.
Where To Buy Emergency Lights
If you're looking for discount led light bars, then it's important to go with the right company that can provide you with affordable products but that are still high-quality. Our website has a whole range of emergency lighting to suit any budget and any type of vehicle. There are lots of variations to choose from, and depending on your needs, we have everything you need. Check out our full range that's available, whether you're after red LED grill lights or lighting that's versatile in how it can be put on and taken off easily.
Emergency lighting can be highly beneficial for all types of construction projects, and safety is something that it can help provide. Don't allow your workers to continue working in dimly lit areas. The same goes for providing the right amount of lighting to alert passing drivers on main roadside project. Use these emergency lights to your advantage so that they can help with any construction project needed.
Related Posts